Our goal is to provide professional input and recommendations into Hungary's ongoing healthcare reform.
The Healthcare working group was founded in 2020 by AmCham's Pharmaceutical Companies, Medical Device Manufacturers, Medical Suppliers, Medical Service Providers to serve as a platform of discussion for this purpose. The main output of this work is the Cooperation for a Sustainable and Value Based Healthcare 2021 recommendation package which aims to establish a constructive cooperation with policymakers and advance healthcare reform and the health sector towards value-based, people-centered and sustainable solutions and services.
With extensive experience in scientific research, innovation and investments, the members of the working group designed the proposals with the intention to help:
create a synergetic cooperation between state and private healthcare
establish a transparent, predictable and stable regulatory environment which is based on the latest scientific knowledge and international best practices
advance the digitalization of the sector
position health, a pillar of national competitiveness, as a investment priority,
and above all, prioritize the improvement of the health of the population as a matter of strategic interest.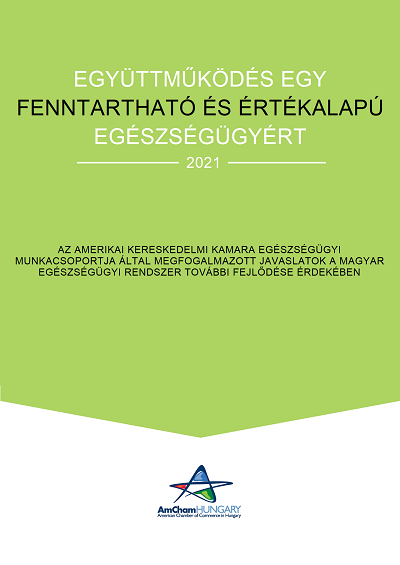 (available only in Hungarian)