Every year AmCham organizes a wide array of professional and networking events to advance our advocacy work and strengthen our community. Take a look at some of the most exciting highlights from last year.
Professional Events
30th Anniversary Gala
In 2019, we celebrated the 30th anniversary of AmCham's foundation. On the eve of November 14 at the Parliament, we gathered to take a look back at thirty years of history, achievements, and partnership. Some 430 guests attended the event including business people, politicians, diplomats, as well as past and present presidents and board members.
Flagship Events
Business Meets Government Summit
In 2015 AmCham - together with the Hungarian Investment Promotion Agency (HIPA) and the most prominent business leaders - launched the Business Meets Government Summit to make Hungary an even better place to invest and to reinvest.
The Summits sparked a meaningful dialogue with the government that AmCham and HIPA kept in motion throughout the years. We had the opportunity to meet Prime Minister Orbán, Minister Szijjártó, Minister Varga, and Minister Palkovics and had a number of meetings with our partners at the Ministry for National Economy, Ministry of Innovation and Trade, the Ministry of Foreign Affairs and Trade, and the Ministry of Human Capacities.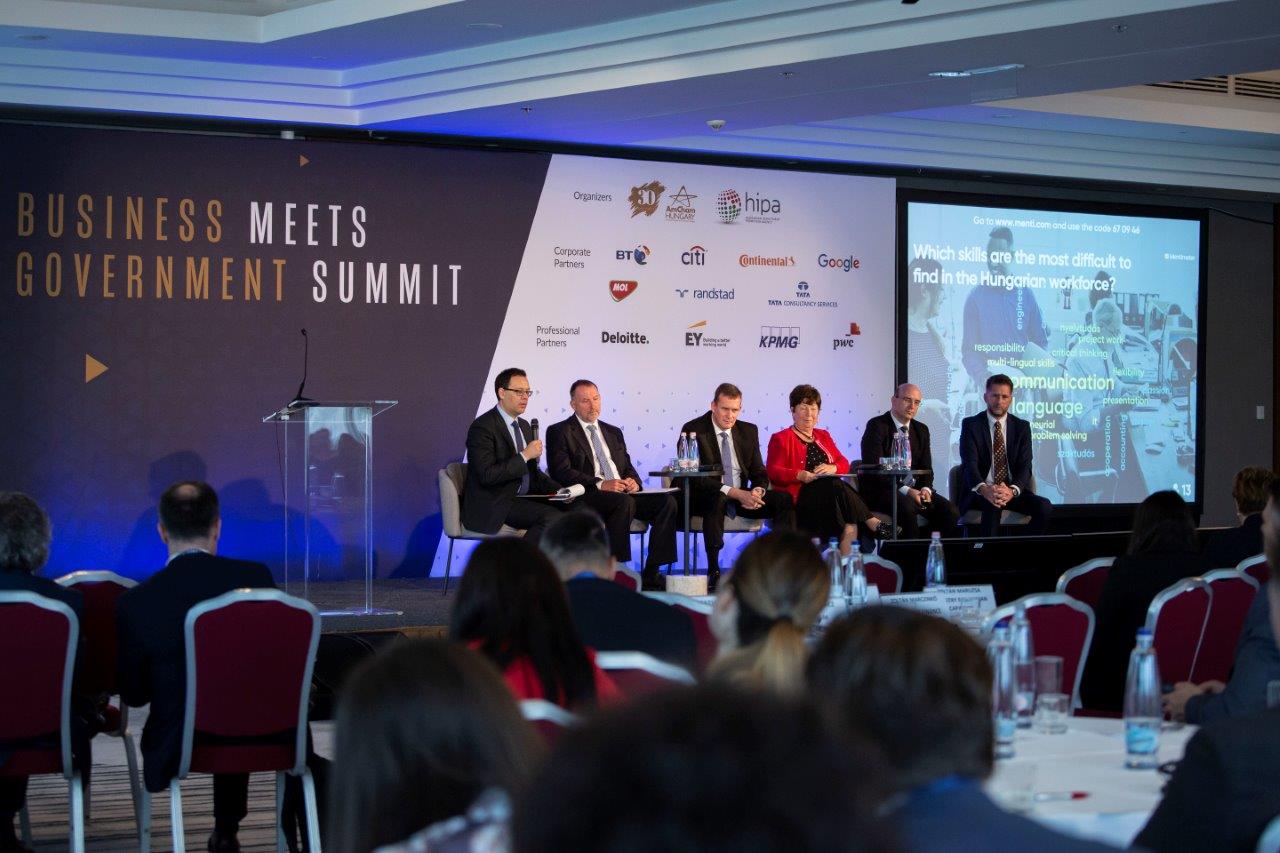 During the conference, we host education, innovation, digitalization, and business environment workshops where high-level AmCham representatives, experts, and government officials sat down to make action points to respond to the most pressing challenges in these areas.
Competitive Education Conference
At the V. Competitive Education Conference organized with the Hungarian Investment Promotion Agency (HIPA), we discussed the challenges of STEM (Science, Technology, Engineering, and Mathematics) education and tried to find ways to make the subjects and careers more attractive for students.
The conference provided a platform for more than 180 decision-makers, representatives of educational institutions, companies, and teachers to discuss their experiences, share best practices, highlight the areas for improvement and outline potential cooperation opportunities.
Throughout the day, teachers had the opportunity to enter conversations at exhibition stands with many of our member companies and partners to learn more about corporate school programs and support organizations available in Hungary. In the meantime, corporate representatives held a brainstorming session on how to make AmCham's Career Orientation Program more accessible and efficient in the future.
The AmCham community believes the business sector must take responsibility and become more engaged in career orientation to guide students, support teachers and parents by sharing knowledge, expertise, and experience in order to provide a better overview of the required skills, key competencies, different career opportunities and the expectations of the labor market.
Digital Conference on Artificial Intelligence
The long-term competitiveness of the country could depend on how effectively Hungary can apply cutting-edge technologies such as A.I. – experts of AmCham concluded at the Artificial Intelligence Conference on April 16. 
Artificial intelligence has immense potential across all sectors on every level from chatbots to supply chain management systems. The conference explored the various facets of A.I. and its impact on the labor market and the workplace, machine learning, data procession, software development, cybersecurity and privacy.
Business Forums
As part of the chamber's advocacy cycle, we regularly host exclusive meetings and business forums with Mihály Varga, Minister of Finance, Péter Szijjártó, Minister of Foreign Affairs and Trade and Dr. László Palkovics, Minister of Innovation and Technology to continue our dialogue and discuss the Cooperation for a More Competitive Hungary recommendation package. The sitting US Ambassador to Hungary and the Hungarian Ambassador to the U.S. are also frequent guest speakers on our podium.
Leadership Masterclass
In 2019, the Leadership Masterclass series, the successor of our beloved Career School, returned with an all-new subjects and new guests. Each interactive session explores different areas of leadership and focuses on how the guest speakers achieved their success and what advice they would offer to future leaders in their career development.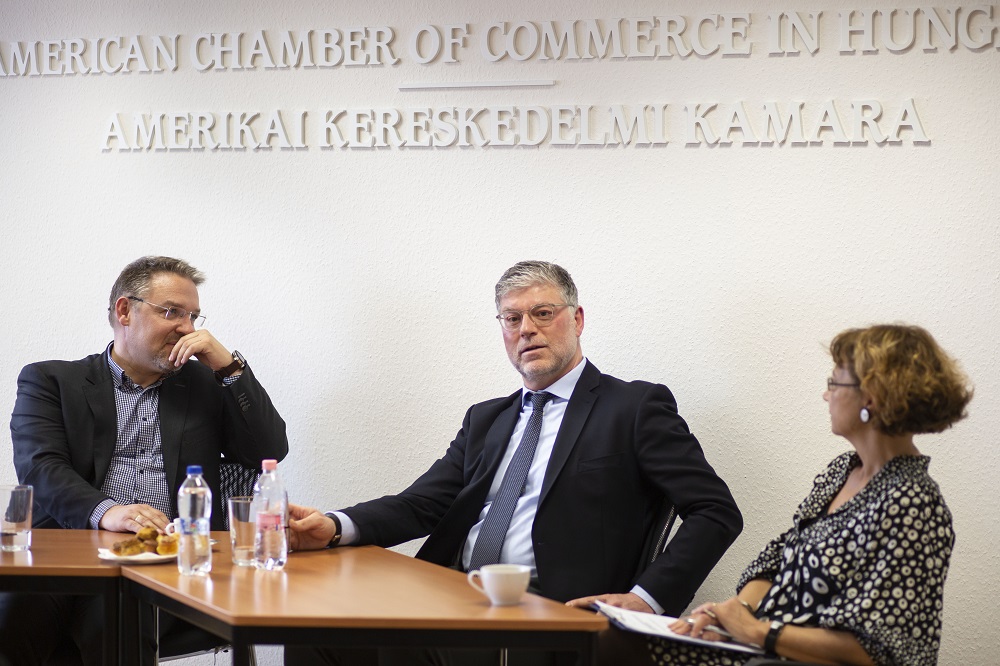 Seminars
AmCham seminars are a great way to discuss the most pressing issues and latest trends in the business word.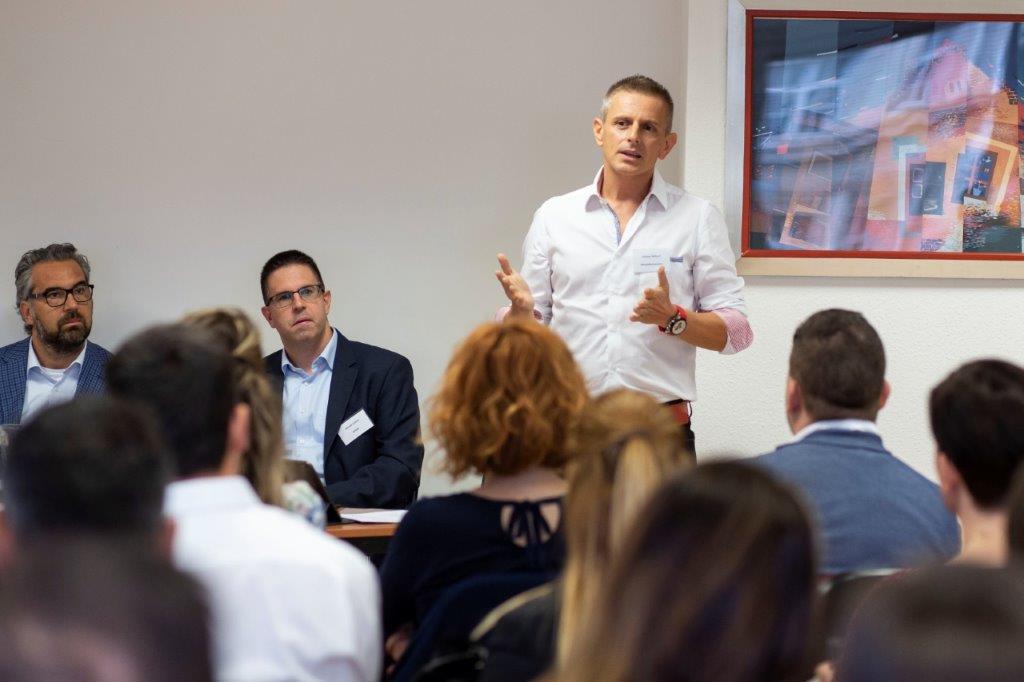 Social Events
Our social events are one of the many reasons it is worth joining AmCham Hungary. We are proud of our American roots and cherish the spirit of the community and its traditions. These events give us the perfect opportunity to meet new faces, build connections, and have some fun:
Super Bowl Party
AmCham and TGI Fridays regularly team up to host the greatest Super Bowl Party in Budapest with the best wing and ribs in town.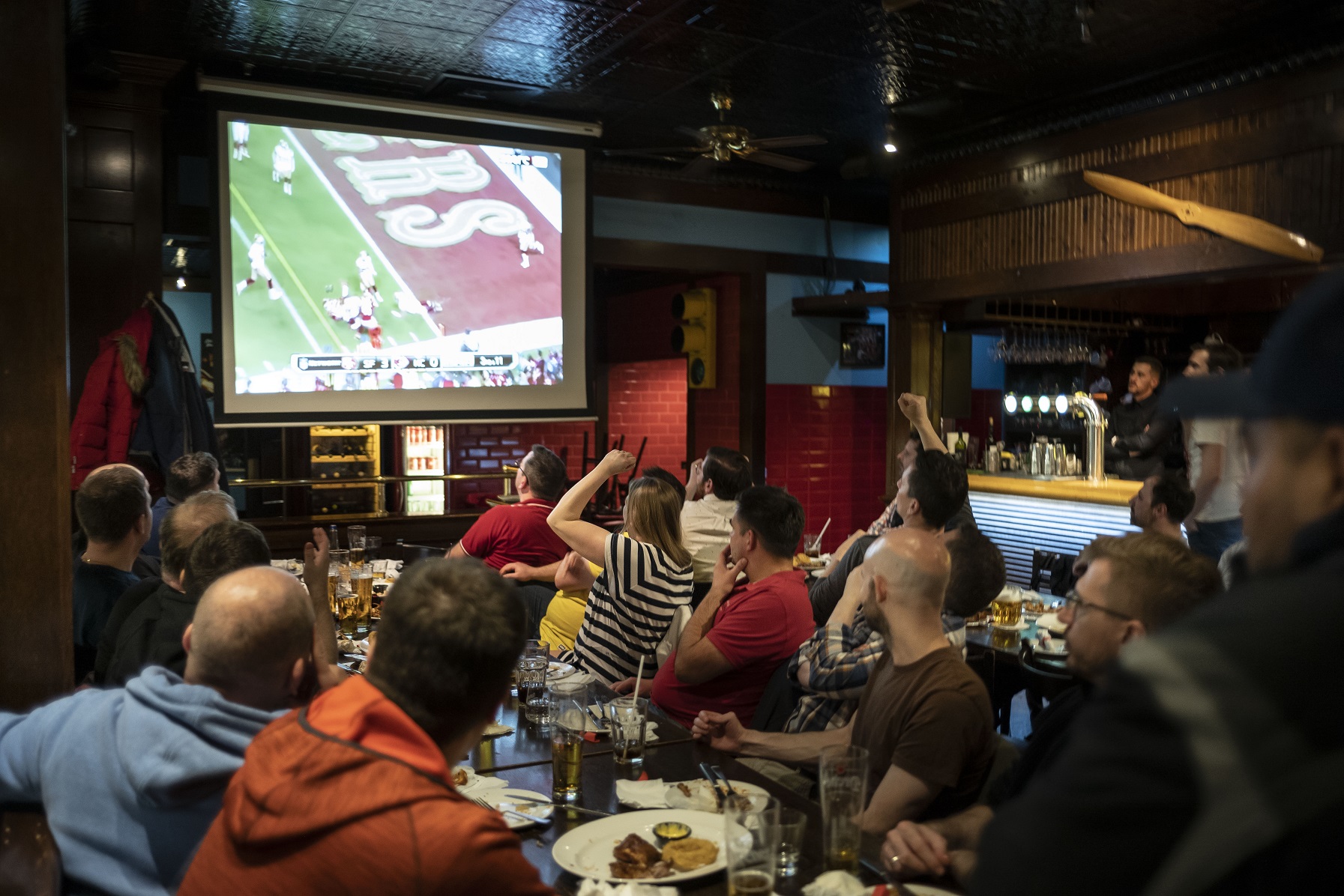 Independence Day
Celebrating Fourth of July is one of the longest traditions at AmCham.
Thanksgiving Charity Dinner
Thanksgiving is a special time for all of us at AmCham. Our annual charity dinner co-hosted with the Budapest Marriott Hotel is about giving back to the community and helping the less fortunate. In 2019, more than 350 people gathered to support the SOS Children's Villages and the AmCham Foundation by donating, purchasing raffle tickets, and participating in the annual silent auction, collecting over 6 million HUF.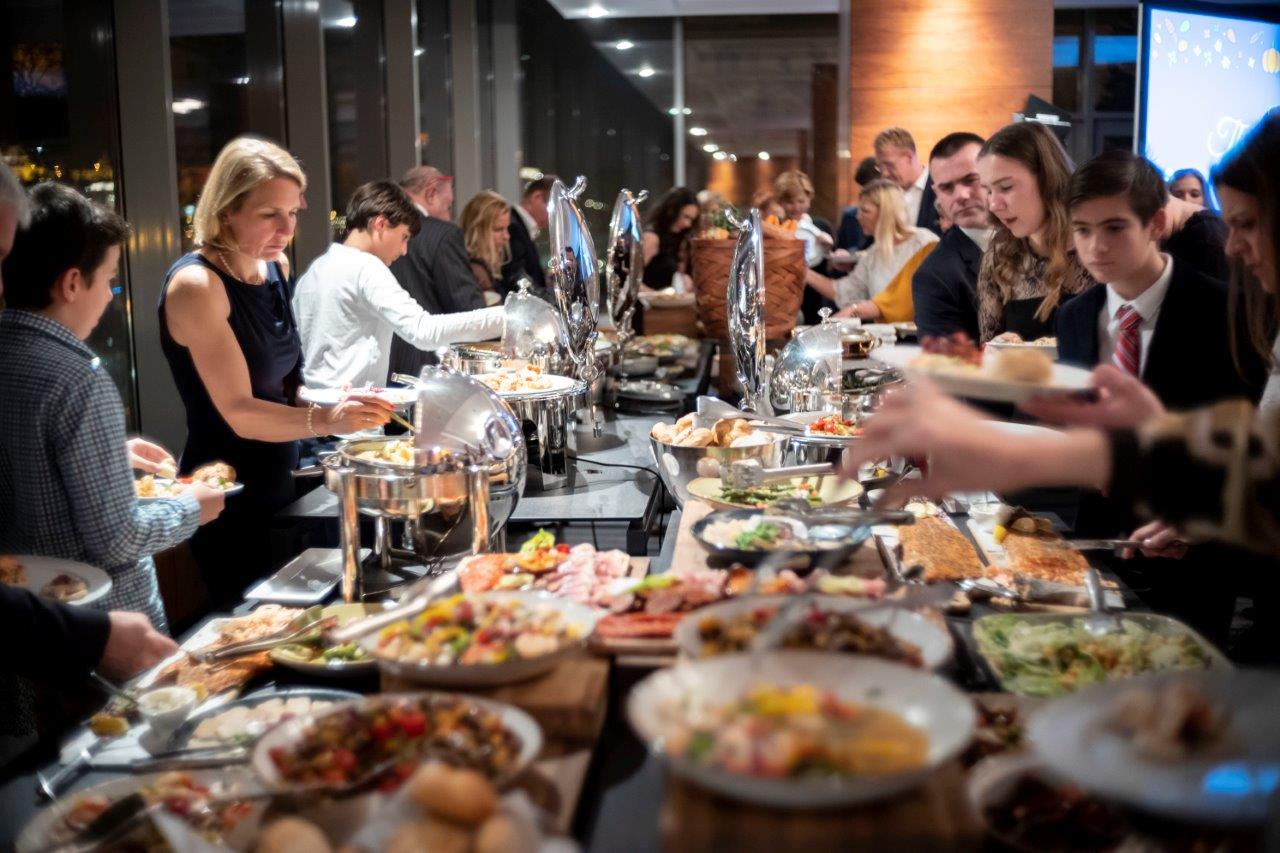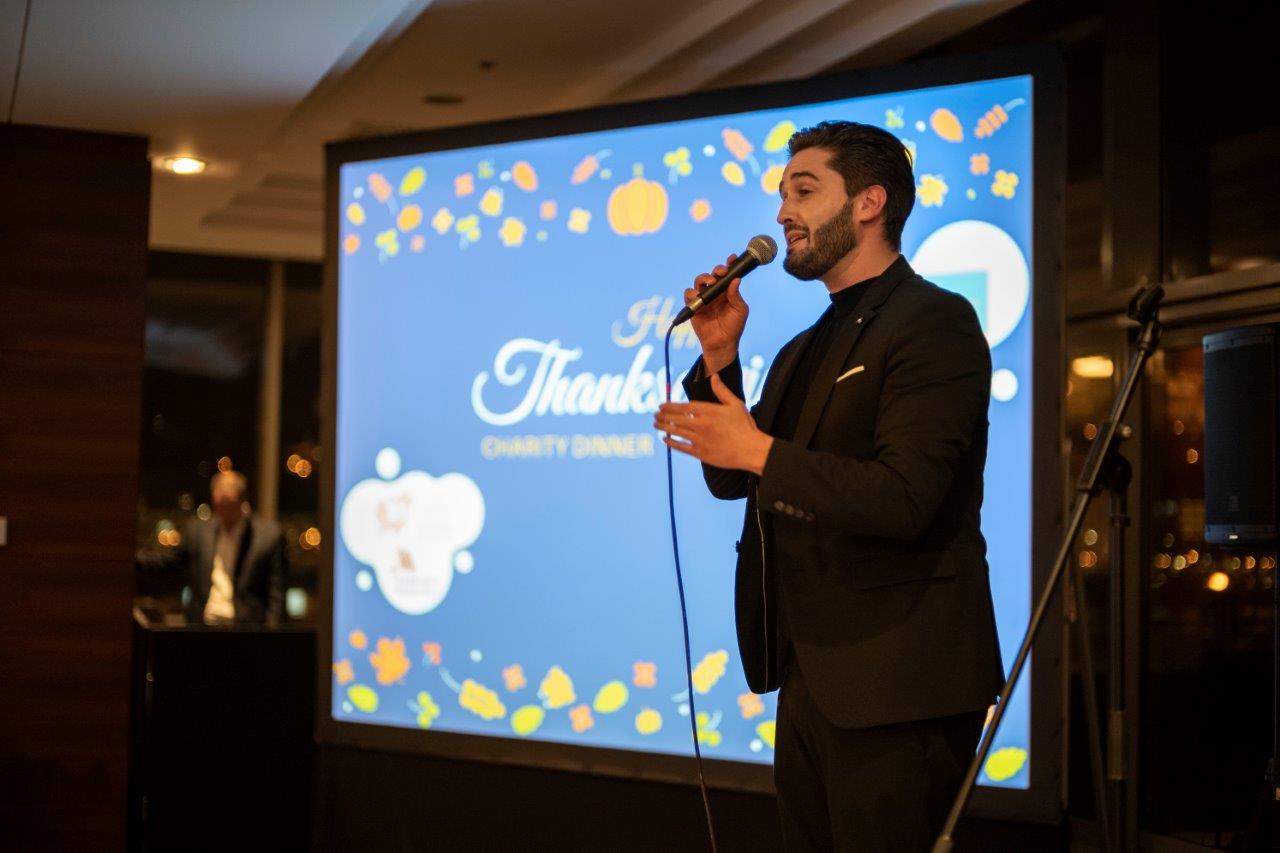 For more information about AmCham events and sponsorship oppportunities, please contact Anita Árvai, Events Manager.