The mission of the cooperation is to raise the awareness and attractiveness of the business services sector together by promoting the industry to be a preferred career choice for secondary school and higher education students and young talents in Hungary and abroad.
AmCham Hungary, together with 20+ companies and in partnership with the Hungarian Service and Outsourcing Association (HOA) launched the BSS Hungary project in 2019.
Project member companies work together towards this common goal in a unique and inspiring cooperation to attract talent by highlighting the cosmopolitan, international, employee-centric work environment the BSS can offer.
Main activities
2020
Government Relations – Cooperation with HIPA
BSS held a joint press conference with AmCham and HIPA and signed a cooperation agreement to raise the awareness and attractiveness of the sector, strengthen our educational relationships and provide sector related legal input for the government and legislators.
As part of our cooperation, in 2020, HIPA is working with BSS Hungary and AmCham on the annual Business Services Hungary benchmark survey, publication and the professional conference.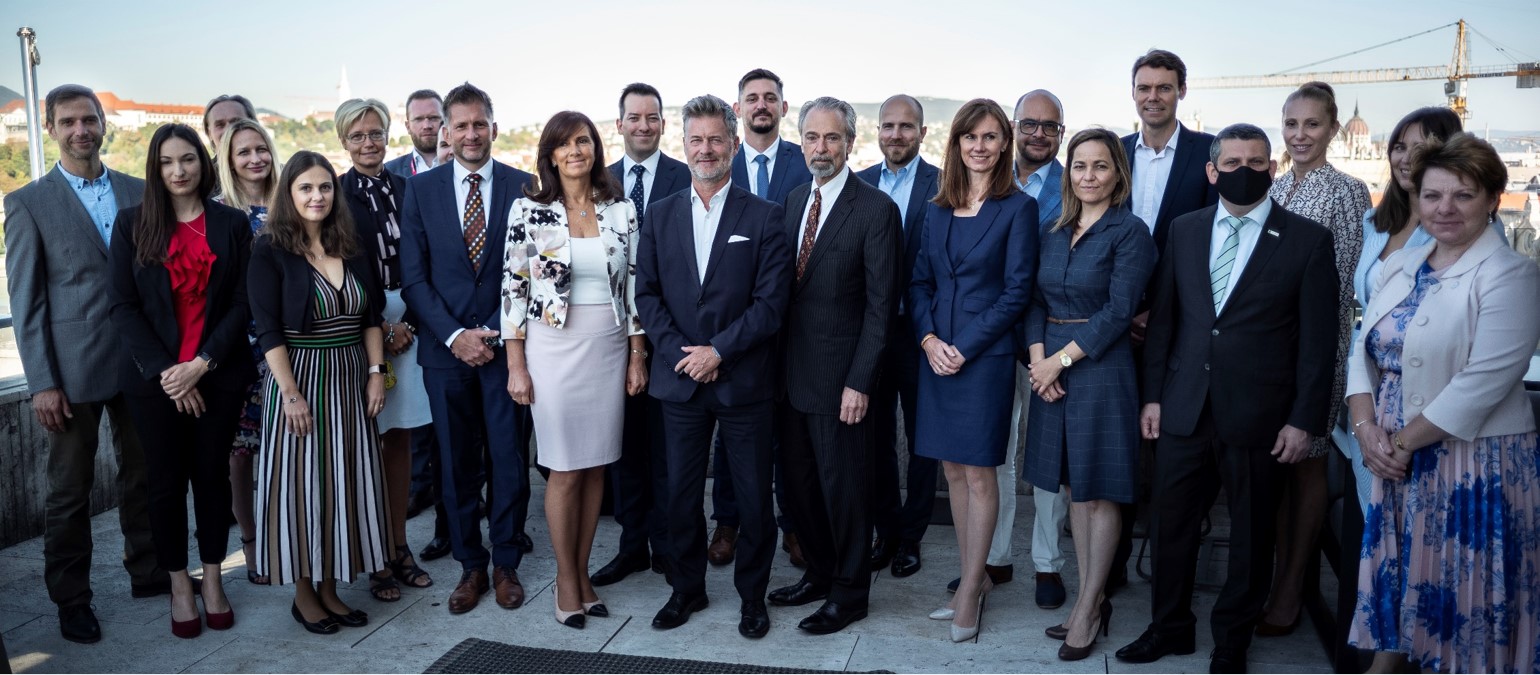 Educational Cooperation
We participated two career events organized by Future:Hungary, for Hungarian students studying at UK universities where we could discuss different career and high-value added job opportunities that the sector can offer for young professionals returning home after their studies.
During Fall we attended ELTE Career Management Course to give a lecture on how to use LinkedIn, networking at workplaces and conscious career planning.
Renewed our social media appearance to spread the word about the benefits of working in the sector and to highlight the industry's employee value proposition.
FOLLOW US ON FACEBOOK AND LINKEDIN!
2019
BSS stage at HVG Job Fair
Two major events were organized in 2019. Early October, a stage was dedicated to the BSS Project at the HVG Job Fair, one of the largest and most important career events in Hungary. During the 2-day program, 10 roundtable discussions were held with more than 30 participants- employees ranking from CEOs to career starters—who had the opportunity to share their experience and perspective of their career in BSCs.
Open Days 
An open-doors event series, titled 'open_doors [at] business.services' was also organized throughout October and in November, where 15 companies invited young talents to their offices, providing an inside look into the work and the culture of BSCs.
Member companies in 2020
The number of companies joining the initiative is growing, at the time participating companies are:
Project Manager: Dóra Kalocsa (BT ROC)