Our mission is to improve the governance and transparency as well as boost competitiveness, entrepreneurship and sustainability in the private, non-profit, and public sectors by engaging the next generation of leaders and the trainers of those future leaders.
The G&T Committee engages leading stakeholders in the private, public and not-for-profit sectors, including academia, business leaders, entrepreneurs, and other players by promoting best practices in the areas of Governance, Transparency, Integrity, Ethics and Entrepreneurship.
The G&T Committee has forged a strong partnership with academia and helps provide these educators needed content for their classrooms including practical business presentations and discussions, real-life case studies and networking possibilities.
This Committee also leads AmCham in its promotion of best practice entrepreneurship (and hence innovation) that is considered a key factor for increasing Hungary's competitiveness.
It seeks to spark the entrepreneurial spirit in future generations, to highlight best practices, and to build a better future generation of leaders in Hungary.
This Committee continuously and actively monitors and comments on new government legislation, regulations and policies. It also cooperates with other AmCham Committees and Policy Task Forces, such as finding solutions to the challenges of innovation and creating a more competitive workforce.
Integrity and Compliance Conferences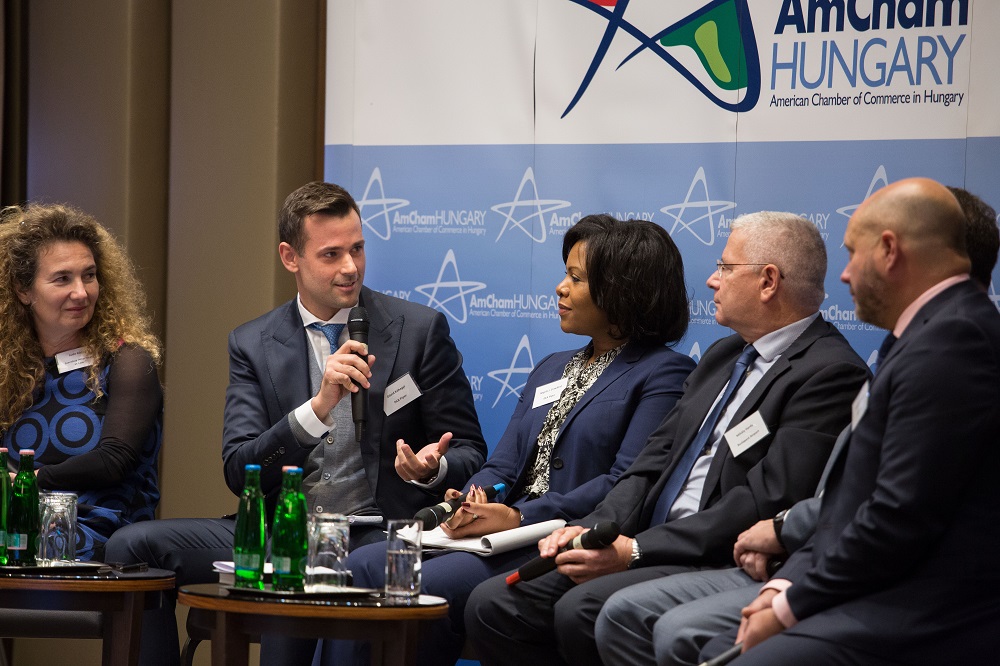 The flagship event of the committee focusing on the most pressing challenges in corporate compliance and integrity issues. In 2020, the Compliance Conference focused on Business Email Compromise
The Start Your Business! program seeks to develop a stronger sense of entrepreneurship in the next generation by bringing successful Hungarian startups to university students to discuss entrepreneurship as well as the first steps and challenges of starting your own business.
Vállalkozni jó!
The Committee also published a collection of interviews with 21 legendary Hungarian entrepreneurs to inspire the next generation of start ups. The aim of the publication is to give an insight into the mindset of the entrepreneurs, the garage-to-success story, positive thinking, passion and relentless determination.
The digital version of the publication will be available on the new site soon!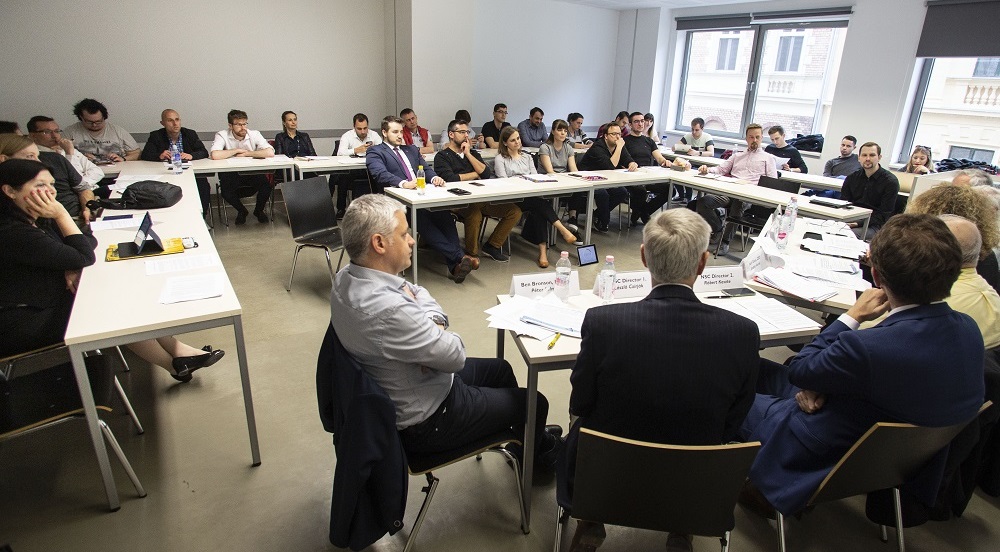 The Board Simulation program serves as an important pillar of engagement between AmCham and academia. Our simulation cases provide insight into corporate governance by presenting challenging scenarios where the board of directors must decide on a strategy. Various factors such as family tension, competing interests complicate the debate.
---
Governance & Transparency Committee Chair:
László Czirják, Partner, iEurope