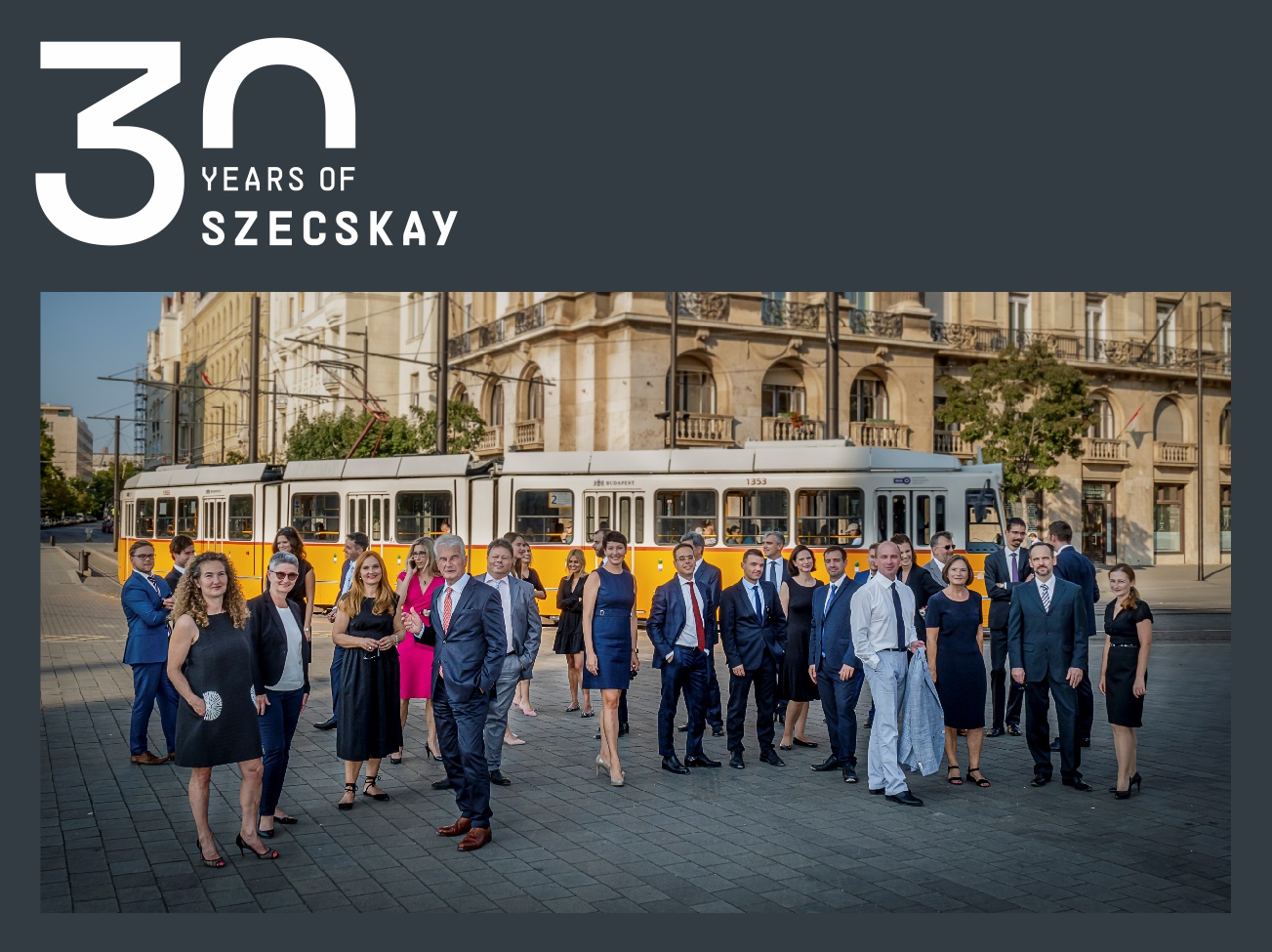 Budapest, Hungary, 15 September 2022 - Szecskay Attorneys at Law, a leading independent Hungarian law firm, turns 30 today. András Szecskay laid the foundation for the firm in 1992, focusing on the full spectrum of business law in Hungarian and cross-border business. Starting with 3 attorneys, the firm has organically expanded to almost 40 attorneys, and continues to grow.
"I am very proud of what I and all of my colleagues have achieved over the past 30 years. I am confident that we will continue to steer a sure and steady path through the stormy waters of global and economic affairs, enabling us to uphold our strong traditions of providing the very highest possible quality legal advice to our clients, while maintaining our long standing professional and personal relationships with both them and our partner law firms," says Dr. András Szecskay, founder and Managing Partner of the firm.
The firm has established a strong foothold as long-term trusted legal advisor in many high-profile companies on the Hungarian market. Among its continuously growing client base are multinational companies, major and mid-sized Hungarian companies and start-ups. The firm is recognized for its user-friendly legal advice as well as the capability to map out unique and feasible business solutions. Since its founding, the firm has celebrated many international and Hungarian landmark successes.
For more information contact:
Annegret Munitzk
Marketing Communications Director
+36 1 472 3000
Annegret.munitzk [at] szecskay.com
About Szecskay Attorneys at Law:
Szecskay Attorneys at Law is a leading independent Hungarian fully-fledged law firm specialized in Hungarian and cross-border legal advice. Its mission is to be the long-term trusted legal advisor who enables clients to focus on growing their business. The firm covers all areas of business law and has gained market experience from a full spectrum of industry, trade and services. Most clients are multinational companies, as well as major and mid-sized Hungarian enterprises.
Founded in 1992, the firm has grown to achieve a legal advisory reputation for professional excellence and mapping out feasible business solutions. International presence and global reach are supported via a strong worldwide law firm network.
In addition to Hungarian lawyers, the firm has foreign attorneys licensed to practice in England & Wales, Germany and Denmark. Working languages include Hungarian, English, German, French, Russian and Danish. Szecskay Attorneys at Law and its attorneys are consistently top-ranked in all major legal ranking publications (Chambers, Legal500 and IFLR).
For more information visit us here: