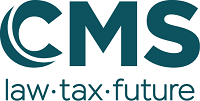 14. April 2021, Budapest - International law firm CMS is delighted to announce that senior counsel Szabolcs Szendrő has been appointed as a partner and Head of Competition in Hungary.
Szabolcs Szendrő has been working at CMS for over seven years, where he leads major antirust cases including in-depth market analyses and representation before authorities and courts. He participates in domestic and cross-border mergers, cartel and abuse-of-dominance investigations, EU-level competition cases, state aid investigations and consumer protection procedures. He provides legal advice and preliminary legal/economic analyses on a wide range of competition law-related issues. Before joining CMS, he worked for the Hungarian Competition Authority as the senior legal counsel of the Merger Division, where he led in-depth investigations and actively contributed to legislative and regulatory measures.
He is a member of ACE (the Association of Competition Economics) and the Hungarian Association of Competition Law (Magyar Versenyjogi Egyesület). Szabolcs is on the steering committee of the CMS Antitrust Associates.
Erika Papp, managing partner at CMS Budapest, said: "This is a particularly remarkable achievement given these turbulent times, and also a source of pride for the whole office that another home-grown senior has been appointed to the partnership. Szabolcs has greatly contributed to the rapid development and growing market-recognition of our competition team. With two partners – Dóra Petrányi and Szabolcs Szendrő - in the team, the practice demonstrates increased strength and further cements its leading position on the market."
Dóra Petrányi, Partner, CEE managing director, said: "Szabolcs is a renowned competition lawyer who has extensive in-depth experience in a wide variety of sectors and competition matters. I am certain that his appointment as partner will make this unique practice thrive and further unleash its potential. On his promotion, I will hand over the leadership of our five-strong, Tier 1-ranked competition team, which has proved its leading role in the country: for several years, no major competition law proceedings have taken place in Hungary without CMS' involvement. His promotion not only reflects the invaluable contribution he has made to the firm, but also our commitment to further invest in the competition practice."
Szabolcs Szendrő, partner and Head of the Competition team, said: "I am delighted, honoured and equally excited about taking the role of a partner and lead our top Competition practice from May. With Dóra and myself as partners in the team, we will be the only international team in Hungary where two competition partners are actively involved in matters. I am glad to be able to build on strong foundations and an excellent team. My priority is to further develop our competition services and working in partnership with clients from prevention to hard-core competition matters."
Szabolcs takes up his new role on 1 May 2021.

For further information, please contact:
Katalin Kovács
Head of Business Development, Hungary
E: katalin.kovacs [at] cms-cmno.com
T: +36 1 483 4835

About CMS Budapest
Founded in 1989, CMS is a full-service international law firm in Hungary, employing over 75 lawyers. CMS provides a wide range of expertise across 19 expert practice and sector areas, including Corporate/M&A, Energy, Funds, Life Sciences & Healthcare, TMT, Tax, Banking and Finance, Commercial, Competition & EU, Dispute Resolution, Employment & Pensions, Intellectual Property and Real Estate & Construction. As part of the global CMS network, CMS is the largest European and the 10th biggest global law firm, with more than 70 offices in over 40 countries and 4800 lawyers around the world.
For more information, please visit cms.law