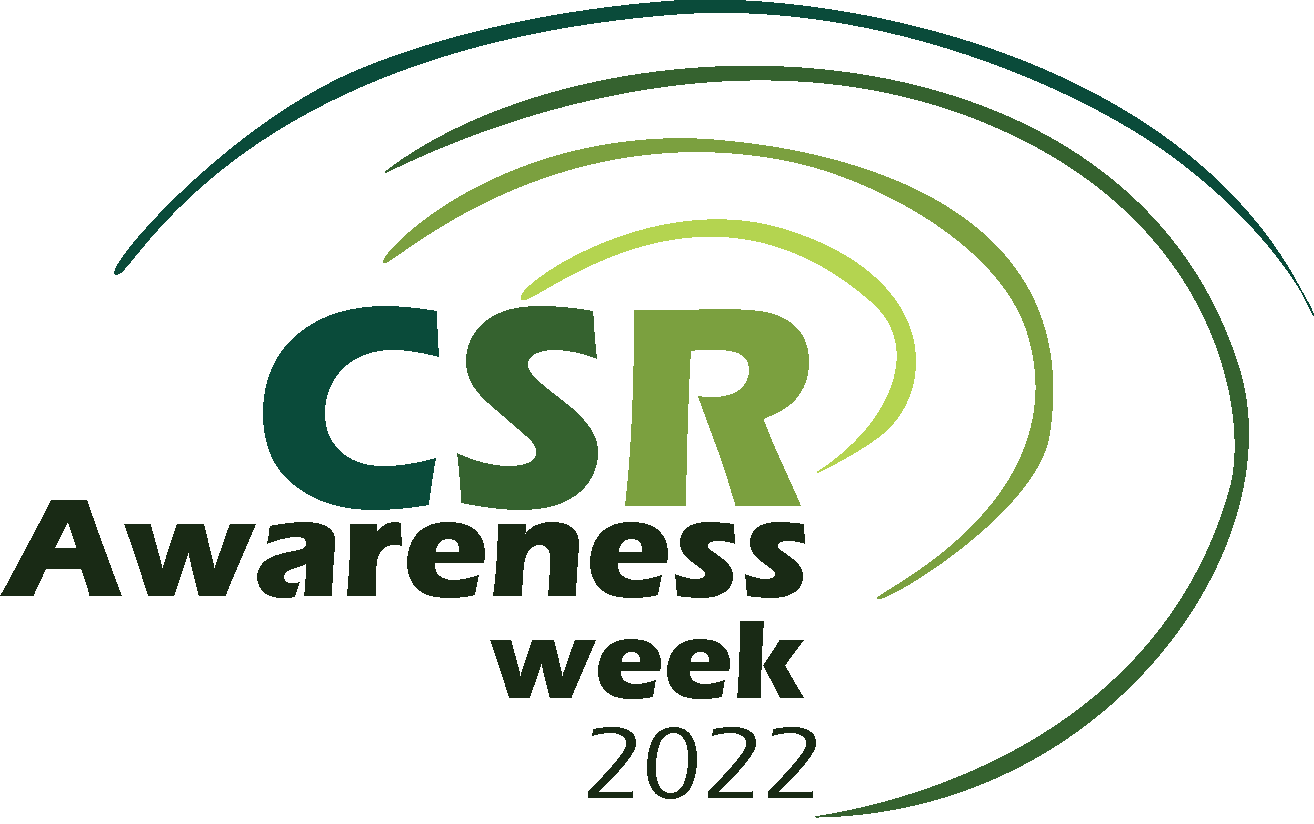 -Hungarian will follow below-
Dear Members and Partners,
Based on the success of the last year's CSR Awareness Week we would like to invite and encourage you to participate in this year's activity as well commencing on 27 June 2022.
Similarly to last year, we are providing you with the basic information on how to participate in the CSR Awareness Week 2022. Registration will be open until June 22, participation is of course free of charge and additional information and tools will be shared with participants on June 23. Please share this communication with the appropriate team members of your company/association.
Corporate Social Responsibility (CSR) is becoming an integral part of doing business. However, many times, the information and outcomes of the programs stay internal within the participating entities, missing out on the opportunity to drive inspiration to others.
The concept of a CSR Awareness Week was initiated by the Swedish Chamber of Commerce in Hungary and our Chamber is happy to join and motivate our members to participate. During June 27- July 3, we are encouraging everyone involved in CSR activities in Hungary to join the positive communication flow and use their regular communication channels to raise awareness, visibility and communicate the value of their CSR activities under one joint umbrella logotype and hashtag (see below).
This activity is open to all linked to all companies, associations, business clubs, embassies, chambers and of course the entire NGO sector.
 Preparatory steps:
Register your company/organization via the link here by latest June 22. Participation is free of charge
Forward this communication to the right team members within your entity and start developing your own plan and collaterals and visual elements. We have enclosed the joint logotype (attached) and hashtag #csrawarenessweek2022 to be used in all communications related to this program
Action plan:
By the latest 23 June, registered participants will receive additional information about the program and participants, which can be leveraged in the final preparations for the week. This will include a joint introduction text which can be used at the start of the week to have an aligned message platform.
27 June, Monday: Start the communication by sharing or publishing the common text above on your communication platforms (social media, webpage, newsletter, etc.)

Selected umbrella participants will be asked to share a joint press release to their press contacts. The Swedish Chamber of Commerce will coordinate this

28 June – 3 July: all participants to share their own CSR stories, activities, etc. on their communications platforms
Week of 4 July: summary of the results
 The summary of the week and last year's results can be found in this document.
Please do not hesitate to contact the Swedish Chamber of Commerce in Hungary (swedishchamber [at] swedishchamber.hu) in case you have any questions.
---
Kedves Tagjaink és Partnereink!
A tavalyi CSR Awareness Week sikere után idén is szeretnénk meghívni benneteket az idei kampányban való részvételre. Ezúton küldjük a szükséges információt a június 27-én kezdődő magyarországi CSR Awareness Week 2022 kampányról. A regisztráció június 22-ig tart, a részvétel természetesen ingyenes és további információt június 23-án osztunk meg a résztvevőkkel. Kérjük, továbbítsa ezt a tájékoztatót vállalata/egyesülete megfelelő csapattagjainak.
A vállalati társadalmi felelősségvállalás (Corporate Social Responsibilit, CSR) már az üzleti tevékenység szerves részévé vált. Sokszor azonban a programok sikereiről és eredményeiről az információ a résztvevő szervezeteken belül marad.
A CSR Awareness Week koncepcióját a Magyarországi Svéd Kereskedelmi Kamara kezdeményezte, és kamaránk örömmel csatlakozik és javasolja tagjainak a részvételt. Arra biztatunk mindenkit, akinek bármilyen CSR programja van Magyarországon,  hogy csatlakozzanak a június 27. és július 3. közötti pozitív kampányhoz és használják kommunikációs csatornáikat a CSR-tevékenységek tudatosításának, láthatóságának növelésére, egy közös logó és hashtag alatt (lásd lentebb).
Ez a kampány nyitott minden vállalat, egyesület, üzleti klub, nagykövetség és természetesen az egész civil szektor számára.
Előkészítés:
Regisztrálja cégét / szervezetét ezen a linken keresztül legkésőbb június 22-ig. A részvétel ingyenes
Továbbítsa ezt az információt szervezetén belül a megfelelő csapattagoknak, és kezdjék el kidolgozni saját kommunikációs tervüket. Mellékeltük a közös logót (csatolva) és a #csrawarenessweek2022 hashtaget, amelyet a programmal kapcsolatos összes kommunikációban használhatunk.
További lépések:
Legkésőbb június 23-ig a regisztrált résztvevők további információt kapnak a programról és a résztvevőkről, amelyek felhasználhatók a felkészülésében. Ez tartalmazni fog egy közös kezdőszöveget, amelyet a hét elején tervezünk felhasználni az összehangolt kommunikáció érdekében.
Június 27., hétfő: A fent említett közös szöveg megosztása vagy közzététele a kommunikációs platformokon (közösségi média, weboldal, hírlevél stb.)

Néhány ernyőszervezet megosztja a közös sajtóközleményt sajtókapcsolataikkal -  ezt a Svéd Kereskedelmi Kamara fogja koordinálni

Június 28. - július 3.: minden résztvevő megosztja saját CSR történeteit, programjait, stb. a kommunikációs csatornáin
Július 4-i hét: az eredmények összegzése
A kampány és a tavalyi eredmények rövid összefoglalója  ebben a mellékletben található.
Amennyiben bármilyen kérdése felmerül, kérjük, forduljon bizalommal a Svéd Kereskedelmi Kamarához (swedishchamber [at] swedishchamber.hu (swedishchamber@sw)swedishchamber [at] swedishchamber.hu (edishchamber.hu)).