On May 16, AmCham has launched a membership satisfaction survey to gain an in-depth understanding of the expectations of our members and to learn where the services and experience can improve.
With the survey, sent to all members this morning, we ask the members of our community to share their views on a range of topics related to their membership experience from advocacy, events, membership benefits, and communication now and in the future.
With the survey, we would like to determine
How our activities and services align with your expectations,
how well our events cater to your needs,
how well we represent the membership through our lobbying work,
how well we deal with our members,
where we need to improve
The survey is only open for members and the deadline for completion is May 27.
We appreciate your support in advance, your feedback is most important to us!
If you have not received your link yet, please contact membership manager Ildikó Takács-Berka at ildiko.takacs-berka [at] amcham.hu.
---
Complete our survey to win a voucher for The Sky Garden Rooftop Terrace!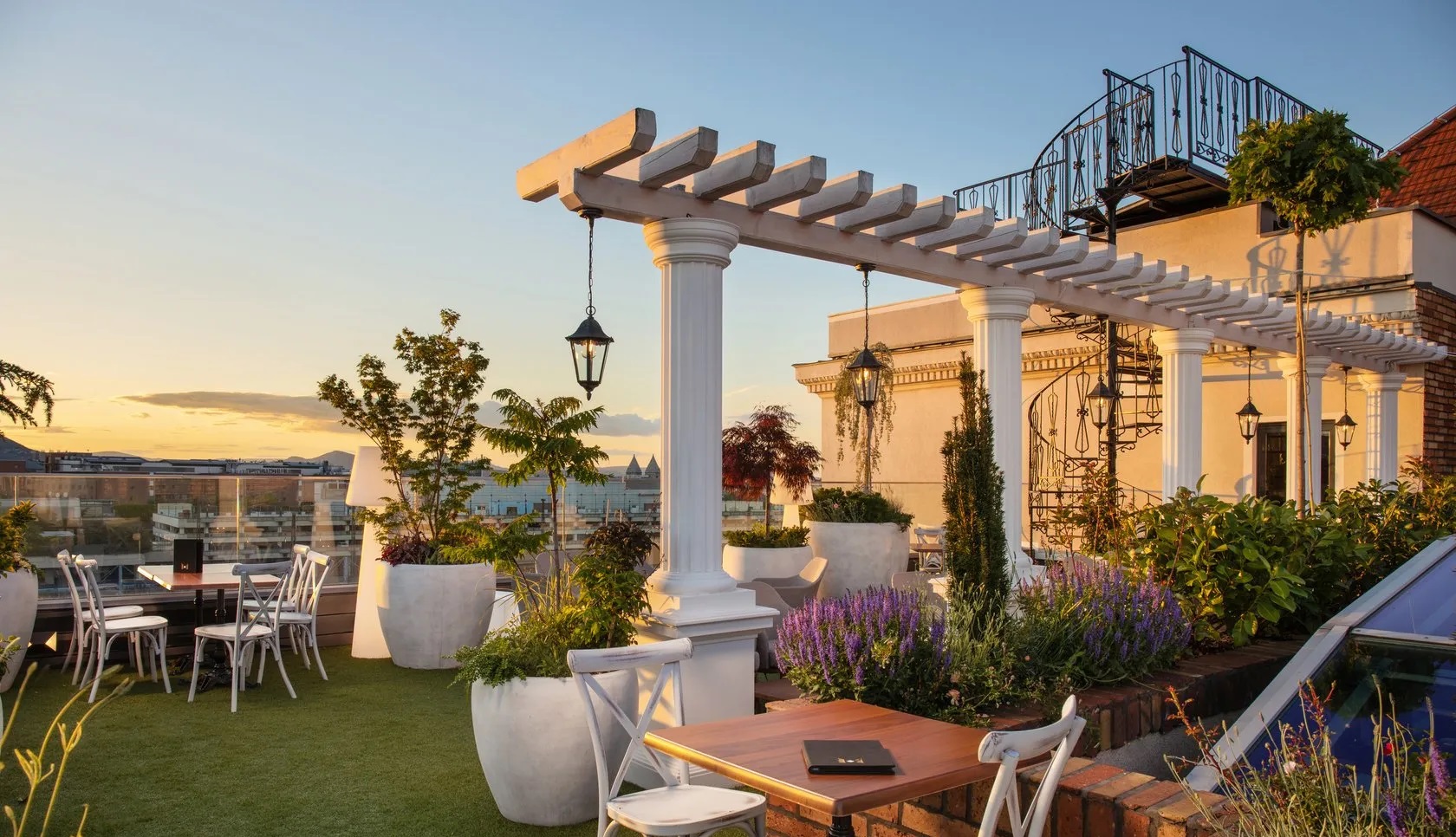 Let's meet on the TOP! On the rooftop of Mystery Hotel Budapest (1064, Budapest, Podmaniczky utca 45.) - The Sky Garden Rooftop Terrace is charming and chic in decor, with a great mix of modern lounge furniture and lots of greenery. Up here you get fantastic views over the Budapest skyline, the Castle of Buda, the Fishermen's Bastion and the Gellért Hill. The Sky Garden Rooftop Terrace is offering a gift voucher worth of 20.000 HUF/2 person consumption including any menu or drink selection on the selected date.