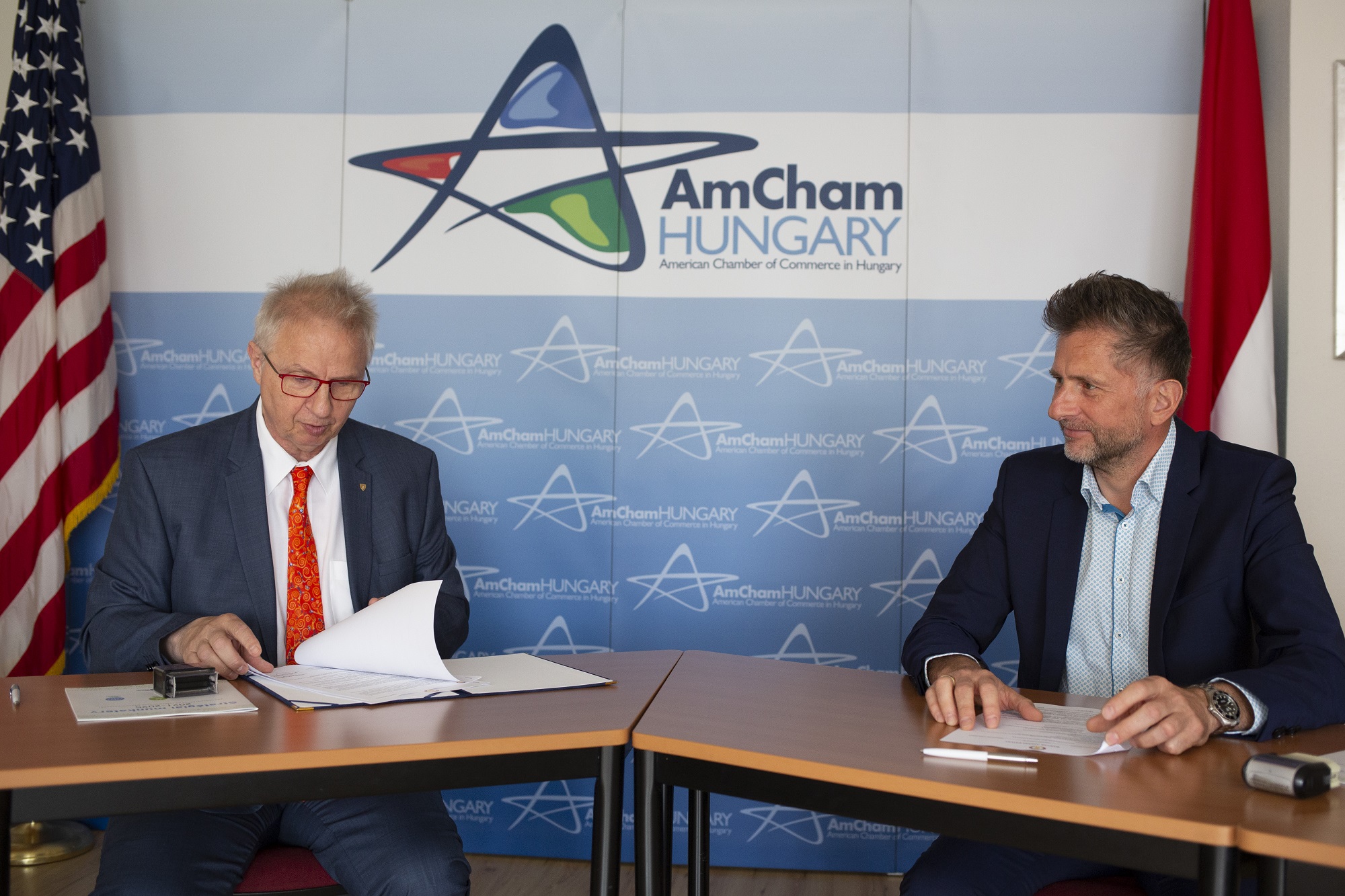 On July 5, AmCham President Zoltán Szabó and Prof. Dr. László Trócsányi, President of the Hungarian Lawyers Association signed a Partnership Agreement between the two organizations to establish direct cooperation on current legal issues and professional events.
"One of the cornerstones of our new Policy Agenda's Business Environment strategic area is the creation of a stable and transparent regulatory environment. The new agreement with the Association connects two vast professional networks, giving us another forum where we can exchange views, discuss the most important legal issues affecting companies and coordinate our proposals to increase our impact and deliver more results in our efforts to improve the competitiveness of the country" – said President Szabó after the signing.
Prof. Dr. Trócsányi, President of the Hungarian Lawyers Association welcomed the cooperation and expressed his hopes that the joint cooperation would be successful for both parties.
"We are honored to be one of the first strategic partners of the highly prestigious Hungarian Lawyers Association. AmCham and the Regulatory Committee had established a remarkable working relationship with Dr. László Trócsányi dating back to his tenure as Minister of Justice, and we hope to build on this through the new cooperation" – said Dr. Gábor Orosz, Vice President and Deputy General Counsel of National Instruments Corp., Chair of our Regulatory Committee.