We are happy to announce that AmCham's Fourth of July Party returns in 2022!
Celebrate the 246th birthday of the United States with your fellow AmCham members with American-themed decorations and food!
We would like to inform you that the event is fully booked.
Program:
Arrival (11:30-12:00) 
BBQ (12:00-14:30) - Enjoy an extensive Grill Buffet and many other attractions, including children's animation by AmCham Charity Foundation!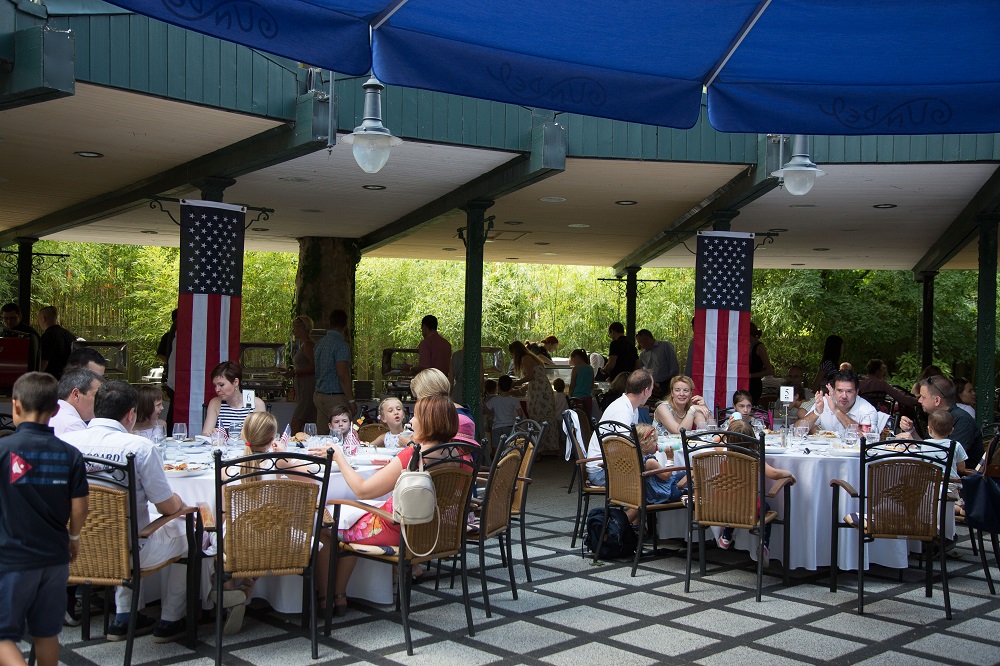 Important information:
The event is only open for AmCham members in good standing. There is no participation fee.
This event is not available for online signup and the event is fully booked.
Capacity is limited, depending on membership category, restrictions on the number of registrations per member company apply:

Patron - maximum of 6 adults 
Corporate - maximum of 4 adults 
Business - maximum of 2 adults
Non-Profit - maximum of 2 adults 
Honorary- maximum of 2 adults 
Take-off - maximum of 2 adults 
Individual- maximum of 2 adults 
Please note that kids above 12 count as an adult.
Should you need information on your membership category, please check our Membership Directory.
About the venue:
Károly Gundel's dream has come true once again and Gundel is now within everyone's reach. A visit to Gundel's is no longer an unaffordable luxury; we are looking forward to welcoming you, whether at brunch with friends, a romantic rendezvous, a business lunch or a family dinner. 
We serve up legendary flavours, made with outstanding ingredients and careful attention to detail. Károly Gundel was open to new ideas and was committed to taking Hungarian gastronomy to new heights and making it accessible to everyone. Just as the doors of the Gundel were open to everyone for many decades, the refurbished Gundel is proud to follow this tradition. There are many iconic Hungarian dishes associated with the name of Gundel that we only call National 11 on the menu? Gulyás soup, Palóc soup, Újházy chicken soup, Paprikás chicken, Fogas Kárpáti, Somlói dumplings and Gundel Pancakes were also included in this selection.
They are all Gundel legacies. Gundel is a restaurant and a cafe, where the heights of hospitality, culinary arts and tradition meet. Exactly as Károly Gundel dreamed they would, way back then. At one of Budapest's best known, historical restaurants and cafes.
Sponsors
Location
Gundel Cafe Patisserie Restaurant
1146 Budapest, Gundel Károly út 4.