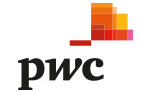 Address
1055 Budapest, Bajcsy-Zsilinszky út 78.
PwC has been present in the Hungarian market for more than two decades now, during which our efforts have been directed at building strong, trust-based relationships with our clients, to being reliable partners for them in their day-to-day management decisions and in assisting them with defining and implementing their long-term goals. Our staff of more than 800 experts draw on the experience and outstanding professional know-how we have built up over 20 years, and their main goal is to develop the best solutions for you in the course of auditing and consultancy work.
Reliable commercial relationships and innovative thinking will be the keys to successful operation during the years ahead of us. And it is the engagement of business partners and consultants like PwC that may well lead to achieving efficient operation, doing business in a "smart" way, and obtaining tangible results. 
We believe in direct and open dialogue, because our experience tells us that this is necessary in order to find the best possible solutions for unique business challenges. This is why PwC offers partnership to its clients, a relationship focused on creating value, in which our experts give the best of their know-how to our clients in the interest of finding the best solutions, and creating sustainable, increasing business value. Trusting the partners you select is one of the key aspects of the road to success.