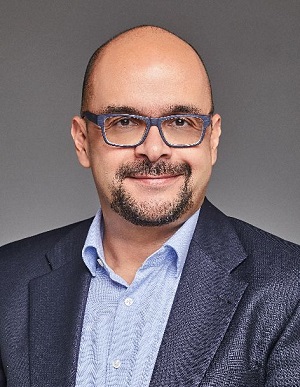 Name: István KATONA
Company: Celanese Hungary
Position: Managing Director
AmCham Membership Category: Corporate
CANDIDATE BIO
PROFESSIONAL EXPERIENCE
Celanese Hungary - Managing Director (2017 – Present)
400+ FTE shared service center
Functions: O2C, P2P, accounting, supply chain,
27 nations, 15 different languages
Creating, developing and implementing strategic action plan to achieve long term vision of the company aligned with executive/ senior leadership's goals
Representing the company in relation with third parties: banks,insurance companies, lawyers, auditors etc.
Supporting the development of key people (talent management,development and carrier plan)
Celanese Hungary – Director of Accounting (2010-2017)
Ernst & Young Hungary - Finance Director (2006-2010)
BMW Hungary – Accounting Manager (2004-2006)
Continent Hungary – Chief Accountant (2003-2004)
Danube Commission – Accountant and Contract Management Support Officer (2001-2003)
EGI Contracting Engineering – Project Controller / Senior Accountant (1996-2001)
AWARDS AND RECOGNITIONS
Center of excellence 2017, Family friendly company of the year 2017, "Bronze Label" award for employer branding efforts 2019
ORGANIZATIONS
Board Member of HOA (2013-2019)
Board Member of United Way Hungary (2017- Present)
EDUCATION
Budapest Business School - Certified Public Accountant (1995)
Károly Róbert College – Economic Engineer, Department of Finance (2002-2007)
Certified Coach - Gestalt
LANGUAGES
English, German
---
Why do you think membership in the American Chamber of Commerce is important for businesses operating in Hungary?
István Katona: I believe that AmCham is a great forum to represent the interests of the local business community, Hungarian and international companies. AmCham and its membership always working together with the Hungarian government not just to mitigate the economic risks but even to turn them into opportunities for the companies and our country.  
The values of the organization Partnership, Transparency, Free Enterprise and Competitiveness are the key drivers of most of the companies in Hungary.    
What motivates you to be an AmCham Board Member? 
I.K.: In the last couple of years, I felt the need to start paying back to my community, to the sector I work every day and to the AmCham fellowship, from all the experiences what I gained in the last 25 years of my career. I would like to do more and support Hungary to increase its competitiveness and support AmCham to achieve its goals.
Why do you feel you are qualified? What skills do you bring to the position of Board Member? 
I.K.: I gained comprehensive experience in the fields of accounting, controlling and project management at multinational and Hungarian companies. Also, I had a chance not just to lead different organizations at several companies but building organization and developing people is part of my professional life as my "leadership credo". Finally, I built a strong network in my career what I would offer to AmCham for using in order to achieve our common goals.      
How have you been active in AmCham over the course of the last two years? 
I.K.: I'm member of the Competitive Workforce helping to improve Hungary's long-term competitiveness, and Celanese is an active member of the Business Services Sector (BSS) Attractiveness Forum the first ever industry cooperation on sector branding. I would be honoured if I could be part of this success story, supporting AmCham as member of the Board in the future.